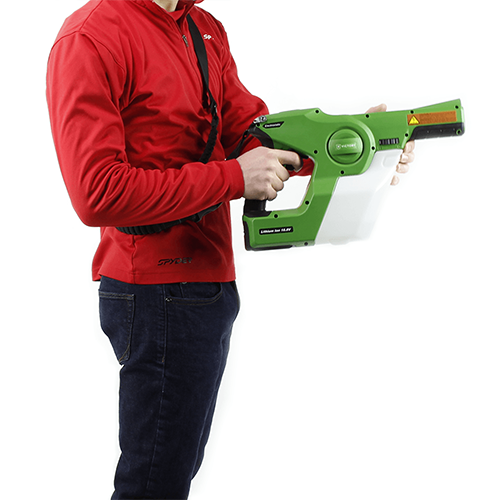 Professional Victory
Electrostatic Sprayers
The best way to get even coverage with commercial disinfectants!
Ideal for applying Electro-Biocide!
Victory Professional Cordless Electrostatic Sprayer allows the user hours of spraying time without the hassle of dragging a cord. In addition, it is designed to save time and labor, spray less liquid, and cover more surfaces. Victory Sprayers' patented technology provides an electrical charge to solutions, allowing them to wrap conductive surfaces with an effective and even coverage. Double-charged particles envelop all conductive services — shadowed, vertical, and underneath.
SAVE MONEY AS A
WHOLESALE CUSTOMER!
We manufacture a disinfectant (Electro-Biocide) which is EPA approved effective against Corona Virus.
DISCOUNTS on Electrostatic Sprayers are offered for our Electro-Biocide wholesale customers.
Professional Cordless Electrostatic Handheld Sprayer
(1) VP300ES Professional Cordless Electrostatic Backpack Sprayer
(1) VP20A Professional 16.8V 3400mAh Lithium-Ion Battery
(1) VP10 Professional 16.8V Charger
(1) VP49 Nozzle Wrench
(1) VP50 3-in-1 Nozzle (40/80/110 Microns)
(1) Soft-Sided Carrying Case
(1) VP30 Handheld 33.8oz Tank with Cap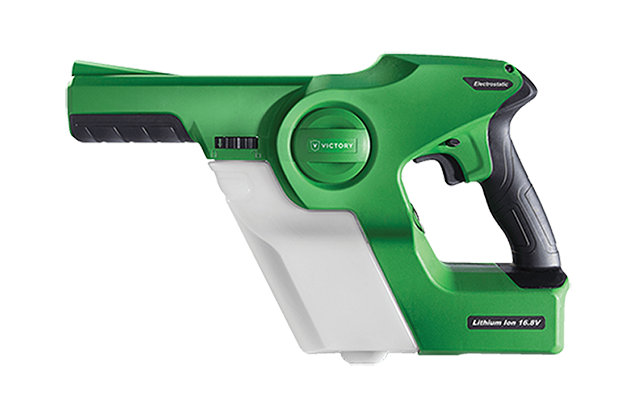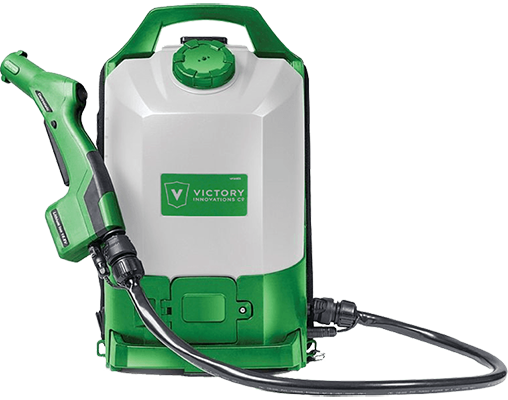 Professional Cordless Electrostatic Backpack Sprayer
(1) VP300ES Professional Cordless Electrostatic Backpack Sprayer
(1) VP20A Professional 16.8V 3400mAh Lithium-Ion Battery
(1) VP10 Professional 16.8V Charger
(1) VP49 Nozzle Wrench
(1) VP50 3-in-1 Nozzle (40/80/110 Microns)
(1) VP31 Backpack 2.25 Gallon Tank