The Revolutionary Commercial Disinfectant
Introducing Electro-Biocide® Disinfectant Cleaner
Safe to use on all food surfaces
While most existing cleaning and disinfecting technologies were developed decades ago, Electro-Biocide® is new and addresses the ever-increasing infection and sanitization challenges of the twenty-first century.
We know of no other N-List product that achieves both a near-immediate 99.9999% (six log) kill on the industry's most stubborn pathogens, yet has the toxicity of tap-water (or EPA's lowest toxicity rating, Category IV "Practically Non-Toxic")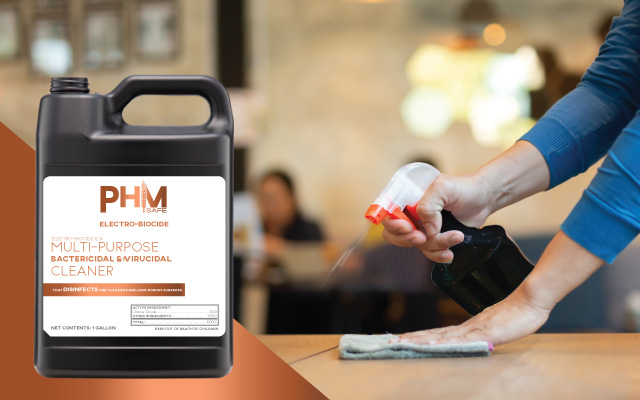 Electro-Biocide® is an environmentally "GREEN" product, utilizing EPA-approved "Design for Environment" (DfE) additives, making the product safe for workers, highly efficacious and environmentally benign.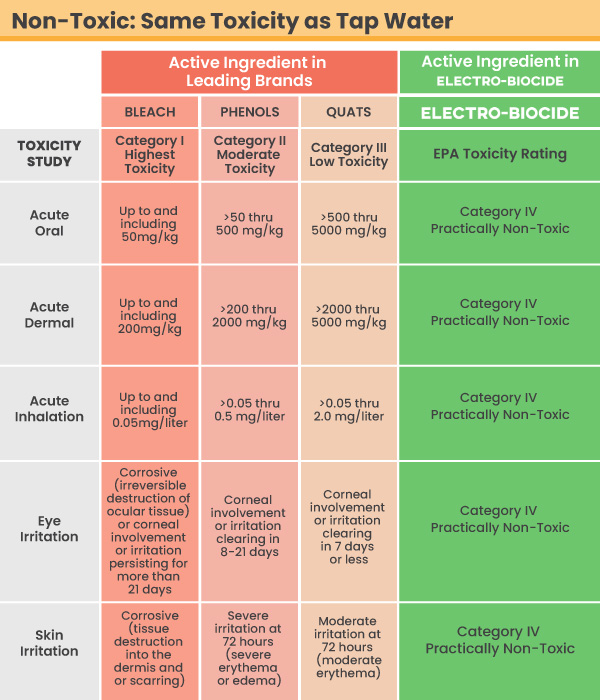 Compare to other leading disinfectants
Electro-Biocide® poses no risks for inhalation, skin, or eye irritation, and is safe to touch for most individuals when used correctly. Electro-Biocide® is safe to use in any environment, poses no adverse health risks, and does not require extended periods of downtime after applying.
Electro-Biocide® has the lowest EPA toxicity rating, and our ingredients are compliant with the EPA's Design for the Environment certification. Out of the 3,000 EPA registered surface disinfectants and sanitizers, less than 100 have the EPA's Category IV lowest toxicity rating. Of those, less than 10 have the EPA's Design for the Environment (DfE) Certification.
Kills Stubborn Bacteria and Viruses
Electro-Biocide® is an EPA registered, broad spectrum disinfectant that has been laboratory and field-proven effective on MSRA and other hospitals "superbugs", yet is safe for use around our children, our elderly, and our pets.
Approved by the EPA to be effective against COVID-19. Electro-Biocide® – 100 (EPA Reg #87492-1) has demonstrated effectiveness against viruses similar to 2019 novel coronavirus (SARS-CoV-2) on hard non-porous surfaces. Therefore, this product can be used against 2019 novel coronavirus (SARS-CoV-2) when used in accordance with the directions for use against Hepatitis A virus on hard, non-porous surfaces.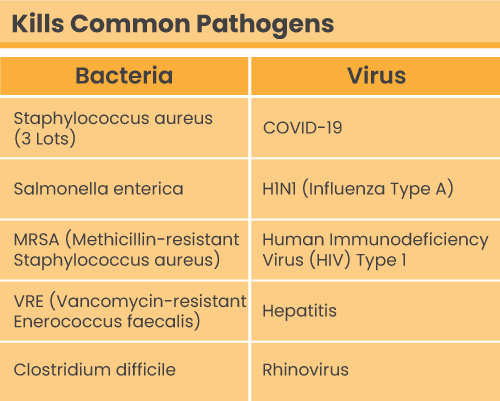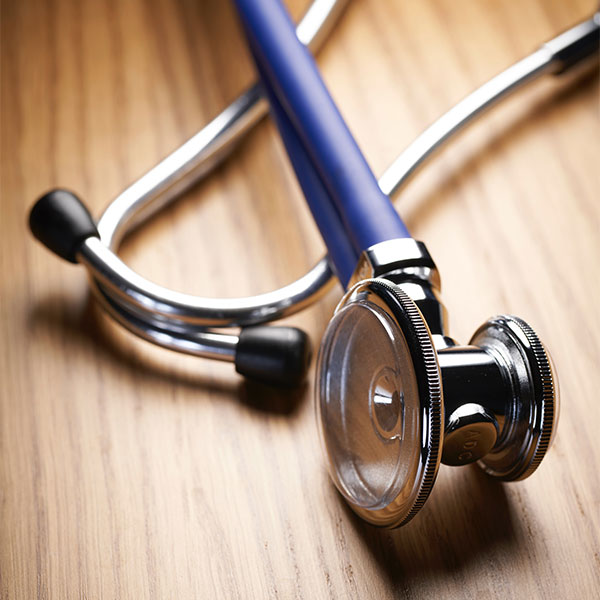 Use in hospitals and long term care facilities.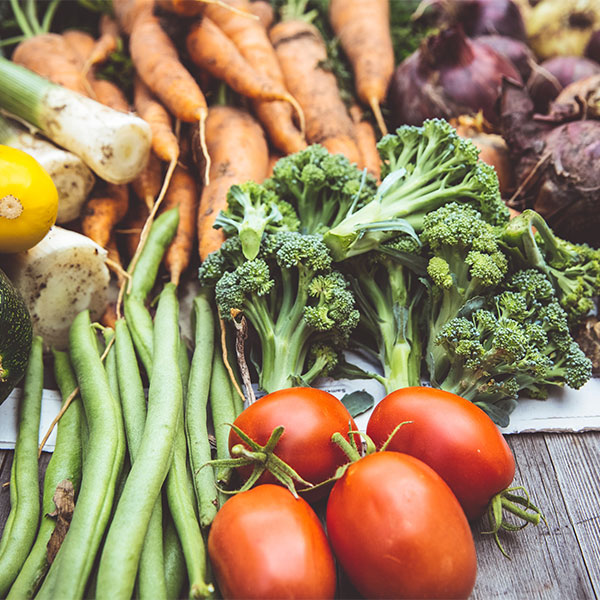 Clean equipment, restrooms, and surfaces.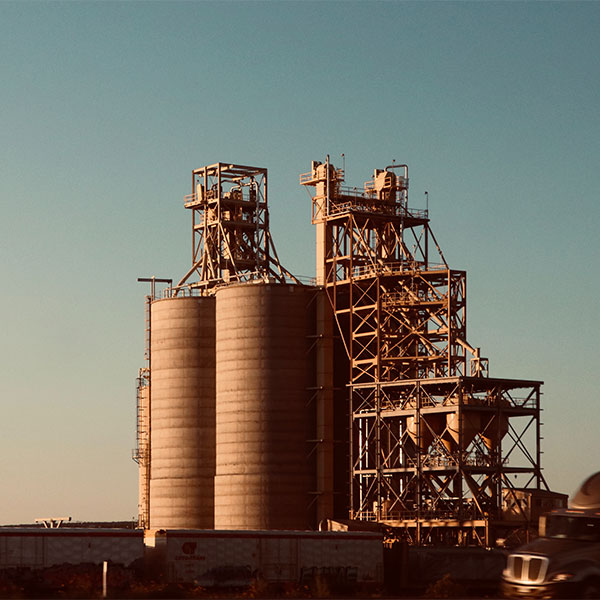 Sanitize buildings, products, and offices.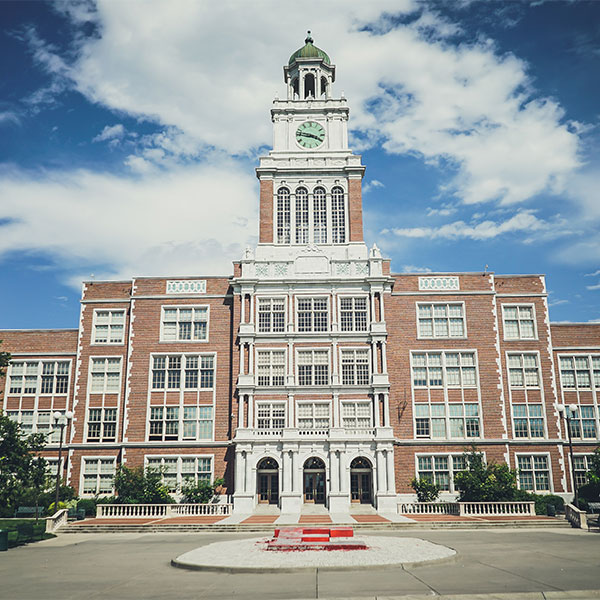 Safe in areas that are used by children.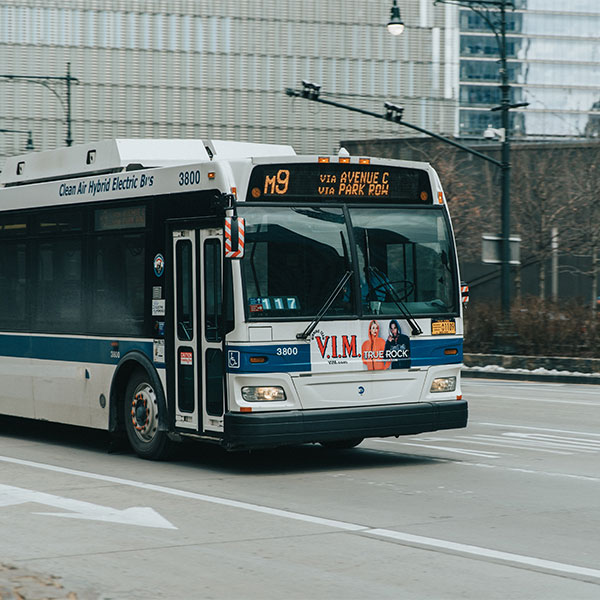 Clean buses, benches, and door handles.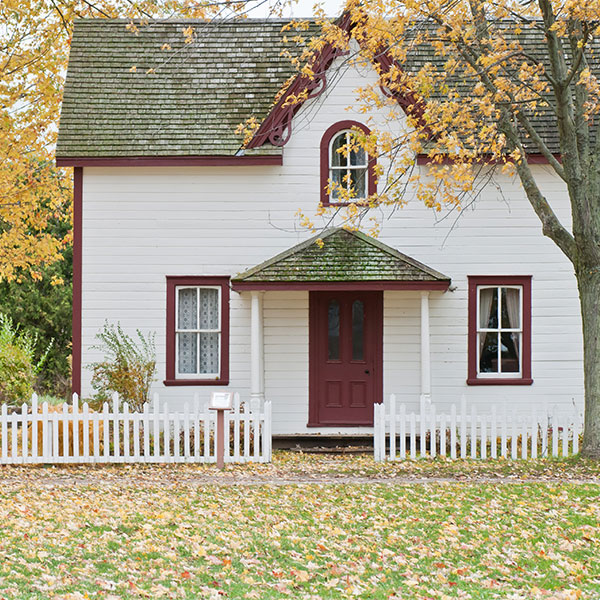 Keep your home safe from harmful viruses.
Interested in Wholesale Pricing?